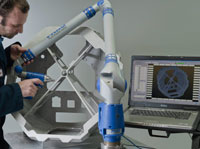 Design-for manufacturing
CAD Service
Heat Treatment
CMM Inspection
Rapid Prototyping
Machine Shop/Toolroom
Complete NDT facility including X-ray
Chemical laboratory with spectrograph

SHELLCAST provides turnkey Services
A variety of solutions for your custom casting needs
SHELLCAST can provide complete to print "turnkey" options when required, fascilitated by access to a select network of AS/ISO/MIL qualified machine shops in the U.S. and Canada.
The array of services available include all secondary operations such as precision machining of castings to close tolerances, finishing, painting, plating, impregnation, pressure testing, and hardware installation.

Finishing Services
Finishing includes chromate conversion (MTL-DTL-5541) anodize (MIL-A-8625), primer, painting and plating. Hardware installation includes helicoils, keenserts, bircher or pc guides, rivets, pem nuts, etc.

In addition to the above services, our Engineering team provides casting and machining suggestions or guidelines during the initial design or development stages.This facilitates a viable and economical finished casting design.

Shellcast concurrent engineering will help design engineers maximize advantages obtained through effective investment casting designs.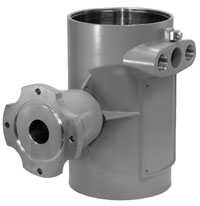 We produce complex aluminum alloy castings for a variety of applications
Our castings range in size from less than 1 in² (645 mm²) plan area, to a volume size fitting into a 3 ft. cube, with a single axis up to a length of 40 inches. Read more about the array of design options for investment castings.